Shadow Plate Carrier with (2) Level III Elaphros Light Weight UHMWPE Body Armor
Product image 1
Product image 2
Product image 3
Product image 4
Product image 5
Product image 6
Product image 7
Product image 8
Product image 9
Product image 10
Product image 11
Product image 12
* Armor plates will ship directly from Spartan Armor

* Armor plates can not ship outside USA due to export regulation

* Armor plates are custom-made and can not be cancelled.


The Shadow Plate Carrier incorporates the latest materials and technology to give you superior utility and comfort in any situation. Ultra Light Weight Polymer Cobra (TM) buckles on the shoulders and cummerbund allow for fast and easy donning and doffing. Stretch materials in the cummerbund allows for increased comfort, especially during high-intensity situations when heart rate and breathing is elevated. A modular system on the front of the plate carrier gives you the ability to interchange mission specific gear within seconds, not minutes like traditional plate carriers. The Shadow Plate Carrier also incorporates 221B Tactical's proprietary Maxx-Dri technology making it the most breathable plate carrier on the market today. This not only allows fresh air to flow through it while being worn, it also helps better distribute the weight of armor plates more evenly, potentially reducing neck, back and shoulder pain. The Maxx-Dri material also prevents sweat from soaking into your plate carrier, keeping your carrier cleaner, drier, safer and less stinky. The Maxx-Dri material is removable and machine washable for easy care and maintenance. 

SPECS.
Maxx-Dri Technology

Rifle Sling Retention System

Ultra Light Weight

Genuine Light Weight Polymer Cobra Buckles

Elastic Cobra Buckle Dust Covers

Modular Front Panel

Cummerbund Accepts Soft Armor (optional)

Ultra-Comfort Cummerbund System

Fits Multiple Size Armor Plates: 8x10 or 10x12

Integrated Drag Handle
 *Mag Pouches Pictured Are Sold Separately under our Accessories
Elaphros Light Weight UHMWPE Body Armor
Spartan Armor Systems Introduces our advanced "Elaphros" (Ultra Light Weight) Level III, Multi-curve, UHMWPE Body Armor. "Elaphros" in greek translates to light, quick, agile and easy to bear.  This Body Armor is designed the operator that needs minimal weight and maximum maneuverability. This Body Armor is for those that require rifle rated protection over extended distances without being weighed down. Elaphros body armor is NIJ certified to meet or exceed level III requirements under NIJ 0101.06.
Spartan Armor Systems "Elaphros"" Body Armor Plates are lab tested and verified to meet or exceed ballistic resistance under NIJ-0101.06 Level III specifications. The "Elaphros"  plates offer the comfort and affordability you've come to expect from Spartan Armor Systems. Constructed with Multiple ply's of Advanced UHMWPE Hybrid Fibers the "Elaphros" comes in at a weight of 3.5lbs/per plate and a 1.2" low profile design that allows those wearing them maximum mobility and comfort with Level III Protection.
Our "Elaphros" Shooters Cut, 10 X 12, multi-curved, UHMWPE body armor were designed in house by our team of engineers that in total have over 20 years of industry experience.  These UHMWPE plates were developed using the highest quality materials and standards providing maximum confidence and coverage for those that wear them.
The "Elaphros" (Ultra Lightweight) Level III Body Armor Plates are coated/encapsulated with Spartan Armor Systems proprietary "Encapsaloc" Polyurea Coating.  Protecting the plate from water, contaminants, and daily wear and tear. 
Along with a raised, embedded, and 3D Spartan Armor Systems Logo the "Elaphros" (Ultra Light Weight) Level III, Multi-curve, UHMWPE Plates sets the standard for those looking for a high performance, Level III Body Armor at an affordable price. 
These Plates come with a 5 year warranty and a 5 year shelf life!
Specifications
Stand -Alone Armor System
10" X 12" 
3.5 lbs/plate (10x12)
Ultra High Molecular Weight Polyethylene (UHMWPE) Hybrid Fibers
Neutrally buoyant
Multi-Shot Rated
1.2" profile
Our Proprietary "Encapsaloc" Polyurea Coating
Multi-Curve Ergonomic Design
Stab Resistant
Raised and Embedded 3D Spartan Armor Systems Logo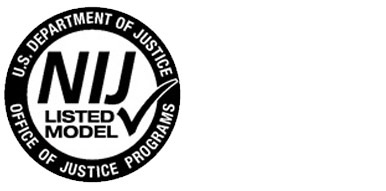 Threat Profile
Weapon Type
Ammunition
Striking Velocity (ft/s ± 30)
Striking Velocity (m/s ± 9)
 * Denotes NIJ Level III certification threat.
Export Administration Regulations (EAR) and International Traffic in Arms Regulations (ITAR) - US Export Regulations:
Level III and IV rifle rated body armor (Rifle Plates) fall under jurisdiction of the Export Administration Regulations (EAR) and International Traffic in Arms Regulations (ITAR), and are subject to the export control laws of the US Government. Export or re-transfer of Rifle Plates by any means to any foreign end user or for any other end use, whether in the US or abroad without written approval of the US Department of Commerce or Department of State is prohibited.
The sale, transfer, transportation, or shipment outside of the US of any product prohibited or restricted for export without complying with US export control laws and regulations, including proper export licensing, documentation or authorization, is strictly prohibited and may result in civil penalties and/or constitute a federal crime. Spartan Armor Systems, TK Armor Systems, LLC will not engage in any transaction that requires the illegal export of any products and will not assist directly or indirectly with the illegal export or re-export of any products.