Shadow Plate Carrier with (2) Level IV Shooter's Cut Multi Hit Shooter Cut Rifle Ceramic Body Armor Plates
Product image 1
Product image 2
Product image 3
Product image 4
Product image 5
Product image 6
Product image 7
* Armor plates will be shipped directly to you from Spartan Armor
* Armor plates are custom-made and can not be cancelled.
FEATURES
Maxx-Dri Technology offers 100% breathability compared to traditional PCs

Ultra Lightweight

Ultra Fast Donning and Doffing

Ideal for donning over a Police Uniform

Lightning Fast Infinity Adjustment System for a truly Custom Fit

Anti-Gravity weight management technology

Heavy Duty Mil-spec construction

Heavy Duty Genuine YKK buckles and straps

Molle and Velcro Molle front and rear

Front Velcro for ID patches

Heavy Duty Rear Drag/Rescue Handle

Available with rifle and pistol mag pouches and pistol holster (chest)

(2) 10x12 or 8x10 Ceramic BODY ARMOR LEVEL III+
SIZING
One Size Fits All (Adjustable Heavy Duty Genuine YKK Side Release Buckles and Straps)
 *Mag Pouches Pictured Are Sold Separately under our Accessories
VALUE & RELEVANCE
The world we live in is changing by the day!  Protecting yourself from threats so you can effectively defend yourself, your family and your freedom should ALWAYS be your TOP priority.  Body armor can give you the protection, confidence and ability to GET in the fight and STAY in the fight!
Millions have utilized plate carriers over the years to help protect themselves against high velocity ammunition.  However this came at a steep price AND cost! High priced plate carriers and armor plates on the market essentially "priced" many right out of the game.  Additionally, these plate carriers are heavy, bulky, stiff and NOT BREATHABLE! 
Not only were you adding additional weight to your body....you were suffocating your body at the same time. This led to increased core body temperature, excessive perspiration AND faster fatigue rates!
So.... in an effort to protect yourself from ammunition, you were harming yourself from a heat and fatigue standpoint. Does that make sense?? The Maxx-Dri Phantom Plate Carrier was specifically designed to solve ALL of these concerns....keeping the wearer more agile, less fatigued and ultimately SAFER! With it's ultra light-weight construction and design, quick attach and detach system, FAST Infinity adjustment system and anti-gravity weight management technology, The Phantom plate carrier will be the LIGHTEST and MOST COMFORTABLE plate carrier ever. It will also be the FIRST and only 100% breathable plate carrier. 
The next generation of PROTECTION has arrived! The Maxx-Dri "Phantom" Plate Carrier is what you need to STAY in the fight and WIN the fight!
Level IV Multi Hit Ceramic Rifle Rated Body Armor Plates
Spartan Armor Systems NIJ 0101.06 certified Level IV Rifle Plate is an cost effective and  economical Plate designed to withstand rugged usage while not compromising the ballistic integrity of the plate. It is multi-hit .30-06 M2AP tested by an NIJ certified laboratory and can defeat between 2-3 M2AP rounds.
Professionally wrapped, water resistant, and manufactured in the USA.
Purchase your very own set of Multi-Hit Level IV Plates today!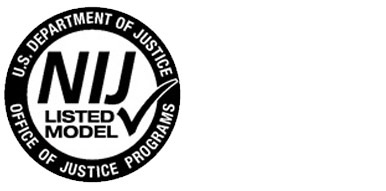 Specifications:
NIJ0101.06 Certified 
Low Cost
10 Year Manufacturer's Warranty 
10 x 12 Stand Alone
8.3lbs (3.49 kg)
Single Curve
SAPI/ESAPICUT
Thickness 1"
Monolithic Ceramic/PE
600 Denier Water Resistant
Multi-Hit Rated(30.06m2ap)
Made in USA
 Threat Profile
Weapon Type

Rifle M-1
Rifle M-1
Rifle SVD, Dragunov
Rifle SVD, Dragunov
Rifle SVD, Dragunov
Rifle FN FAL
Rifle AK-47, M, SKS
Rifle AK-47, M, SKS
Rifle AK-47, M, SKS
Rifle M-16/AR-15
Rifle M-16/AR-15

Ammunition

7.62 x 63 mm - AP M2**
7.62 x 63 mm - JSP
7.62 x 54R -B-32 API
7.62 x 54R-LPS
7.62 x 54R-L
7.62 x 51 mm - M80*
7.62 x 39 mm – API
7.62 x 39 mm – Mild Steel Core
7.62 x 39 mm – Ball
5.56 x45mm – M855/SS109
5.56 x45mm - M193

Striking Velocity (ft/s ± 30)

2880
2780
2800
2840
2840
2780
2380
2380
2380
3117
3150

Striking Velocity (m/s ± 9)

878
847
854
865
865
847
725
725
725
950
960
Export Administration Regulations (EAR) and International Traffic in Arms Regulations (ITAR) - US Export Regulations:
Level III and IV rifle rated body armor (Rifle Plates) fall under jurisdiction of the Export Administration Regulations (EAR) and International Traffic in Arms Regulations (ITAR), and are subject to the export control laws of the US Government. Export or re-transfer of Rifle Plates by any means to any foreign end user or for any other end use, whether in the US or abroad without written approval of the US Department of Commerce or Department of State is prohibited.
The sale, transfer, transportation, or shipment outside of the US of any product prohibited or restricted for export without complying with US export control laws and regulations, including proper export licensing, documentation or authorization, is strictly prohibited and may result in civil penalties and/or constitute a federal crime. Spartan Armor Systems, TK Armor Systems, LLC will not engage in any transaction that requires the illegal export of any products and will not assist directly or indirectly with the illegal export or re-export of any products.